Pringle appeals for help to create archive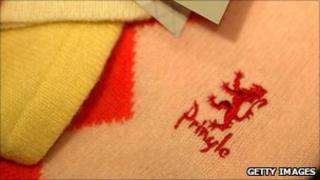 One of the Borders' best known textile companies have launched an appeal to help create an archive of the past 195 years of the company's history.
The project by Pringle, in conjunction with St Martins College in London, was inspired by items found at the firm's Hawick mill, which closed in 2008.
The firm has asked people to bring items to an antiques roadshow style event at its factory on 12 August.
It is looking vintage pieces, photos or anecdotes from former employees.
An exhibition on the company's history is planned for next year.
Pringle ceased production at its historic mill in Hawick in the summer of 2008, but the firm's Hong Kong owners retained its head office in the town.