Borders health board tackles MRSA increase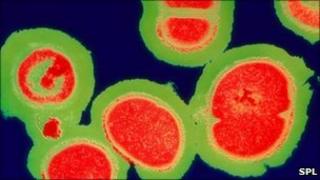 NHS Borders has said it has taken action to tackle a rise in MRSA rates in its hospitals in the first three months of this year.
The figures for the region were in contrast to national trends which had seen a significant decrease.
There were 15 cases in the Borders between January and March 2010 compared with 25 for the whole of 2009.
Dr Ed James, head of infection control at Borders General Hospital, said he expected to see rates fall.
"It is obviously of concern so we are taking the matter seriously and trying to look into the causes and put measures in place to make sure it doesn't happen again," he said.
He said a group had been set up to look specifically at ways to tackle the problem.
He said he was confident they would be able to "substantially reduce" rates at BGH.