Borders village pharmacy scheme dropped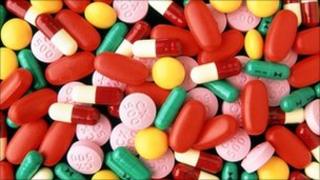 Controversial plans for a independent pharmacy in a Scottish Borders village have been dropped.
NHS Borders chief executive Calum Campbell confirmed that the proposals by Unicare for a new service in Newcastleton had been withdrawn.
He said he recognised there had been "genuine concern" about the proposal.
A large number of objections were lodged to the scheme due to concerns about the impact on services at a GP dispensing surgery already in the area.
Tory MSP John Lamont and his Lib Dem colleague Jim Hume both welcomed the news.
Mr Lamont said it would be a "great relief" to people in the area.
'Sensible and right'
"It was clear in recent months that the community had great concerns about the implications of a new pharmacy in the village and I am glad that the threat to local health services has lifted," he said.
Mr Hume described the decision to withdraw the application as "sensible and right".
"It goes without saying that any kind of application should be judged on its individual merits," he said.
"In this case, a new pharmacy which would have been in direct competition with the GP dispensing surgery was not the right option or a sensible one for Newcastleton."