Dumfries and Galloway offshore turbine views canvassed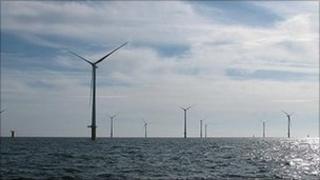 The public is being asked to give its view on options for offshore wind farms in the Solway Firth.
It follows the launch of draft plans for wind energy which identified 10 short-term sites around Scotland - two of them off Dumfries and Galloway.
The Scottish government has opened public consultation on the proposals.
Two events will be held on 6 August at Easterbrook Hall in Dumfries and Wigtown County Buildings where people can give their view of the plans.
Scotland's first offshore wind farm near the Solway coastline reached full operation earlier this year.
The 60-turbine Robin Rigg development suffered a number of delays during its construction process.