Crime watch plan for small ports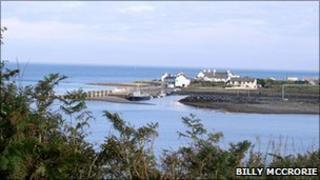 Dumfries and Galloway Constabulary has said small ports and harbours could be attractive to criminals and even terrorists.
The force is responsible for a large amount of the nation's coastline, with dozens of remote harbours.
Det Insp Amanda Scott said the scheme, Project Kraken, was like a Neighbourhood Watch for coastal areas.
She said terrorists needed somewhere to train and to plan and they could use the more isolated areas to do that.
Det Insp Scott said that although the terror threat to maritime areas was currently considered to be low and Dumfries and Galloway was a low-crime area, there was still a need for vigilance.
"We do have 250 miles of coastline and some 109 ports, harbours, bays and inlets which could be used by criminals and terrorists," she said.
"All we are asking is that people who live along the coast or use the coast if they see anything suspicious, anything at all, to report it to us."