Suspicious fires in Dumfries and Galloway probed by police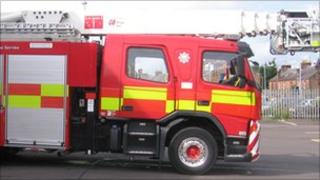 Police and fire services are probing two suspicious blazes in Dumfries and Galloway in the last four days.
The first incident was on Friday at 2340 BST at the Railway Inn in Lochmaben and caused "considerable damage".
The second fire was discovered at 0045 BST in Lincluden Church in Dumfries when police say a number of children were spotted in the area.
Anyone with information about either blaze has been asked to contact police.
Nobody was injured in either fire but both buildings were badly damaged.