Dumfries firm Croma Group switches focus to security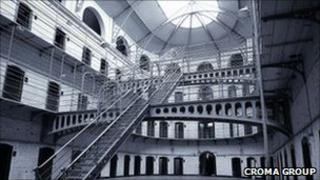 A Dumfries firm run by former soldiers from the Black Watch is selling its avionics wing to focus on its growing high-end security business.
Croma Group announced on Wednesday it was in discussions over the sale of Kent-based subsidiary RDDS Avionics.
Croma said the move reflected the growth of its security consultancy business, Vigilant Security Services.
The group is one of Dumfries and Galloway's biggest employers with 500 staff, many of them ex-army personnel.
Croma chief executive Sebastian Morley, a former army major, said: "We are divesting of the avionics business to concentrate on growing our high-end security business.
"This is a success story for Dumfries and Galloway. We are very proud to be one of the few Scottish businesses listed and headquartered in Scotland which is growing and proving profitable."
In 2008/09, Croma's turnover was more than £7m, with pre-tax profits of about £300,000.
One of its core businesses is Vigilant Security Services, which was established by Mr Morley in 1997 as a UK-wide security consultancy.
Much of its work focuses on high-end corporate security, providing manpower and equipment such as CCTVs, perimeter fencing and access controls.
Croma's biometrics and identity management solutions company, Photobase, provides equipment for airports and prisons, among other institutions, across the UK.
RDDS Avionics provides electronic equipment for aircraft.