Police hunt Heathhall teenager's attackers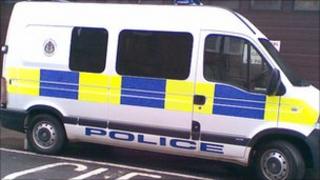 Police are trying to trace a number of youths after a 14-year-old boy was the victim of an unprovoked attack near Dumfries.
The assault took place on Sutherland Way in Heathhall near a cycle path at about 2015 BST on Friday.
The victim was walking with a friend when he was approached by about four or five youths.
One of them punched the teenager who fell to the ground and then others in the group began kicking him.
Police have issued descriptions of a number of the attackers.
One was described as being about 15, with short, black hair and of slim build.
He was wearing a light-coloured jumper with blue or black horizontal stripes across it and blue jeans.
Another of the youths was about 16, with short, spiky hair and of slim build and was wearing a khaki or brown zip-up jacket and blue jeans.
One of the group also had a BMX bike.
The victim suffered a number of cuts and bruises to his face as a result of the attack.