Dumfries and Galloway Council cut suggestions sought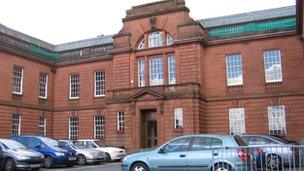 A council is asking the public to suggest what cuts it could make to meet a savings target of more than £20m.
The Dumfries and Galloway authority estimates that is the amount it will need to reduce spending in the next financial year.
A list of options is being drawn up but public opinion is also being sought.
A consultation process will ask what the spending priorities should be, what services could be sacrificed and what the authority could do differently.
A telephone survey is already under way with the aim of gathering responses from 1,000 residents from across the region.
An online and paper survey will be launched at the start of next week and will run until the end of August.
Focus groups will also be set up in each of the region's four districts.
The consultation marks the start of the three-stage process which will end with the council's budget being set next February.
The authority has been preparing to trim about £50m from its spending over the next three years in order to help tackle national debt levels.
Related Internet Links
The BBC is not responsible for the content of external sites.