Changes advised after Borders General Hospital death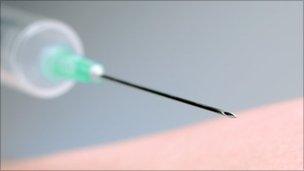 A sheriff has recommended changes in hospital procedure following a grandmother's death in September 2007.
Annie Mercer, 71, of Galashiels, died in Borders General Hospital.
A fatal accident inquiry was told there had been an "inexplicable" error in the dosage of a blood-thinning drug she had been administered.
A post-mortem examination found this had not contributed to Mrs Mercer's death in any way but steps have been recommended to avoid future mistakes.
Mrs Mercer was admitted to the hospital near Melrose after suffering a suspected stroke.
It was decided to change the blood-thinning drug she was being given but a doctor told the inquiry she made an "inexplicable error" which resulted in the pensioner receiving double the dose she should have.
The mistake was only discovered shortly before Mrs Mercer's death.
Post-mortem examinations found she had died from an intra-cerebral haemorrhage but that the overdose had not contributed to it in anyway.
Sheriff James Farrell said such errors of medication were "thankfully rare" and given the "inexplicable nature" of the mistake it was hard to recommend steps to avoid any repetition.
However, he did advise that in the cases of acute emergency patients the drug kardexes detailing their dosages should be checked on a daily basis even when there had been no change in condition.
He also recommended that doctors should detail any calculations used to arrive at their dosages on the kardex in order to "focus the prescriber's mind".
The sheriff said this could also make any errors "more readily apparent" to whoever was administering the drugs.
Related Internet Links
The BBC is not responsible for the content of external sites.