Pub destroyed in Dumfries blaze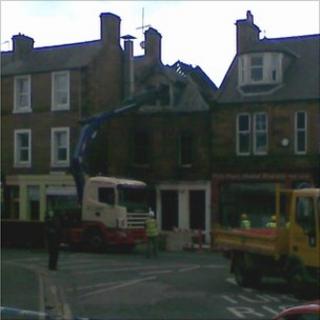 A Dumfries pub has been destroyed following a fire in the early hours of Saturday morning.
Dumfries and Galloway Fire and Rescue Service was called to Mulligans on Nith Place at about 0045 BST.
A spokesperson said all three floors of the building had been destroyed by the blaze.
Police and fire services have been trying to establish the cause of the fire. Nobody was injured in the incident.
A road nearby was closed while demolition work was carried out.