Dumfries and Galloway Council agrees redundancy scheme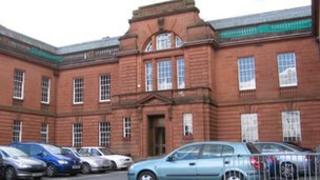 Dumfries and Galloway Council has approved a voluntary redundancy scheme to try to meet a savings goal of £50m over the next three years.
The authority estimates it will need to cut its budget by £20m in the next financial year alone.
Staff will now be asked if they are interested in early retirement or voluntary severance.
The authority stressed there would be no "right" to leave and decisions would be based on business need.
Council leader Ivor Hyslop said that "tough times" required "tough choices".
"Our council cares for people from birth to death and provides critical services that mean our children are better educated and fewer people suffer poverty and deprivation," he said.
"We must do all we can to protect these frontline services, but we must be realistic.
"The scale of the financial situation facing all councils means change is inevitable."