Leadburn junction upgrade planned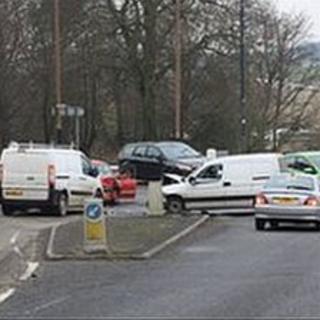 Work will begin later this month to upgrade a junction on the Borders-Midlothian border where a number of drivers have lost their lives.
The latest fatal accident at Leadburn Junction, where the A701, A703 and A6094 meet, happened earlier this year.
A package of improvements will be carried out by Scottish Borders and Midlothian councils.
Works will get under way on 27 September and are scheduled to finish in mid-November.
Signs around the junction will be replaced and kerbs realigned and improvements made to street lighting.
Parts of the high-friction surfacing will also be replaced.
The improvements have been welcomed by MSP Jeremy Purvis, but he said pressure would still be maintained for a roundabout which he, and others, believe is the best solution.
Earlier this year an 87-year-old woman from the Borders died in a crash at the site.
In 2005 a motorist was killed when a car crashed into the historic Leadburn Inn near the junction, causing a fire which destroyed the building.