Pupil sex case teacher suspended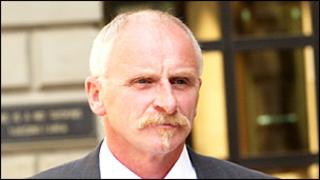 A former religious education teacher who admitted having an affair with a teenage pupil has been suspended by his profession's governing body.
Thomas Docherty, 51, from Innerleithen, quit a high school in Dalkeith when the relationship was exposed.
He was sentenced to 240 hours community service at Edinburgh Sheriff Court earlier this year.
The General Teaching Council (Scotland) has temporarily suspended him ahead of a full disciplinary hearing.
In May this year he admitted sexual intercourse while the pupil was 16 to 18 years old and he was in a position of trust.
The court heard how in May 2006 when the girl was on "exam leave" Docherty had picked her up, taken her home and they had full sex for the first time.
In addition to his community service he was also placed on the sex offenders register for a period of three years.
The GTCS said it had removed Docherty from the teaching register for the "necessary protection of the public and children" ahead of a full hearing later this year.
Its solicitor Jennifer McDonald said: "Mr Docherty's actions were a clear abuse of his position of trust and are at the very serious end of the spectrum.
"There is no doubt he should be removed from the register."
Docherty will now face a full GTCS disciplinary hearing, when the professional body will decide if he should be struck off the teaching register permanently.