Borders pupils disciplined after pellet shootings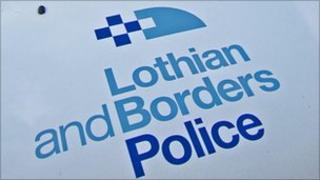 Two pupils have been disciplined after two pellet shooting incidents at a secondary school in the Borders.
The students were excluded after shots were fired at fellow pupils and a teacher in separate attacks within the space of a week.
One pupil has been charged with two minor assaults and referred to the Children's Reporter.
Scottish Borders Council said the students were now back at school and their conduct was "being monitored".
In the first incident, earlier this month, pellets were fired at a teacher.
Parent warning
Two days later a third-year student was charged after two pupils were shot at on a communal stairway.
Neither pupil was injured in the incident and a gun was confiscated by police officers.
SBC's head of schools services (east), Jackie Swanston, said the incidents had been taken "very seriously" and steps had been taken to make sure the whole school knew of the seriousness of the situation.
"The headteacher spoke with all S3 pupils and sent out Groupcall messages to all parents to reiterate the school's position that any replica guns, or indeed other such items, are strictly prohibited and would be reported to the police," she said.
"The two pupils have now been through the re-admission process and are back at school where their conduct is being monitored."
Roxburgh and Berwickshire MSP John Lamont, who is also the Scottish Conservatives justice spokesman, said the incidents were "worrying".
However, he said he knew schools did their best to provide a "safe environment" for children.
"It is primarily the responsibility of parents to take responsibility for their children's behaviour," he said.
"Thankfully incidents like this are extremely rare in the Borders and let's hope things stay that way."