Survey analyses Dumfries and Galloway alcohol attitudes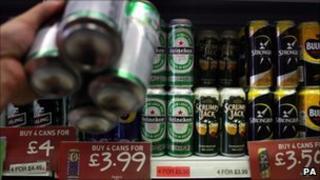 A survey is under way to analyse the drinking habits of people in Dumfries and Galloway.
It is part of a national alcohol awareness week aimed at tackling the health impact of drinking across Scotland.
The survey will see all adults attending GP surgeries and health centres asked about their drinking.
The same questions will be put to non-emergency patients in hospitals and women at ante-natal clinics.
NHS Dumfries and Galloway said the idea was to offer help and advice to anyone with an emerging alcohol problem.