Borders builders fined over worker death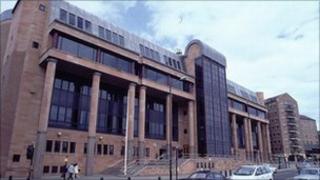 A Borders building firm has been fined after one of its workers died after being struck by a vehicle driven by a co-worker.
Charles Wilkinson, 50, from Berwick, was hit on a street in Tweedmouth, Northumberland, in 2008 and died four weeks later.
James Swinton Co Ltd, of Hawick, had admitted a breach of the Health and Safety at Work Act.
The company was fined £10,000 at Newcastle Crown Court.
It was also ordered to pay £4,063 costs.
The court heard the firm had not requested a road closure from Berwick District Council and there were still residents' cars parked in the street.
Mr Wilkinson was hit by the reversing telehandler vehicle and taken to hospital with injuries to his pelvis, spine and ribs but later released.
However, he died four weeks later as a result of a blood clot.
A Home Office pathologist later determined the clot was caused by the incident.
After the case, HSE Inspector Dr Dave Shallow, said: "This was a tragic accident that could and should have been avoided."
He added that vehicles should only be allowed to reverse in a "safe and controlled manner" and the firm should have requested a road closure.
Mr Wilkinson's colleague, Ian Bloomfield, 55, of Tweedmouth, was acquitted by a jury at the Crown Court earlier this year of causing death by careless driving.