Judges jail attacker after appeal by the Crown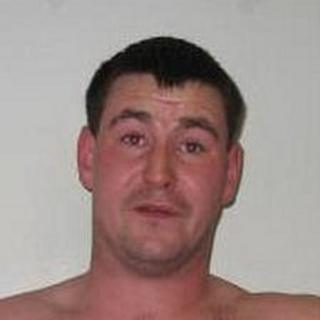 An attacker who left his victim lying in a snow-filled ditch in Dumfries and Galloway has been jailed for four years and three months after a Crown appeal.
John Trainer, 23, had been put on probation and given community service at Dumfries Sheriff Court.
However, appeal court judges have ruled that the original punishment was too lenient and sent Trainer to prison.
Lady Paton said Trainer had a record of violence and this had been a "vicious attack on a helpless victim".
Trainer had been drinking with others at a house in Morton Court, in Thornhill, on 25 February this year when the attack took place.
One of the other people there - 20-year-old Jason McCrone - was thrown out after he became drunk and was sick on a carpet.
Trainer went outside and, along with another man, began kicking and punching McCrone.
McCrone passed out after one kick to his face and Trainer threw him over a wall into a ditch.
Earlier this year, Dumfries Sheriff George Jamieson put Trainer on probation for 18 months, tagged him and gave him a 240-hour community service order.
The Crown claimed the sentence was too light and appeal court judge Lady Paton agreed with that view and jailed him.