Public favours Dumfries and Galloway Council wage cuts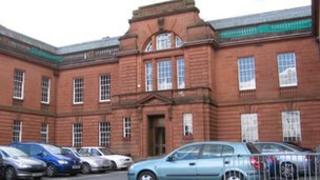 Wage reductions and job cuts have emerged as the public's preferred options for council savings in south west Scotland.
Dumfries and Galloway Council carried out a survey of local residents in the face of a potential £50m budget reduction over the next three years.
The study is part of the authority's efforts to agree future spending plans.
Other suggested cuts include reducing management numbers, greater efficiency and a lower level of expenses.
The council has estimated it will need to save about £20m in the next financial year alone.
It carried out a phone, online and paper survey of public opinion on how to meet that target.
Focus groups and "partner meetings" have also been part of the process.
The full report on the council budget has been made available online as well as at libraries and customer service centres.
The study found that opinion was split on the prospect of increasing council tax levels.
However, there was a measure of support for closing some properties in order to safeguard others.
The public has a chance to get at the heart of the debate on such cuts in southern Scotland next week.
BBC Radio Scotland is holding two separate events in Dumfries and Galloway and the Borders.
Members of the public with concerns can attend either debate or send in questions via e-mail or Twitter.
The events are being held in Dumfries on 11 October and Newtown St Boswells on 13 October.
The programmes will offer a chance to hear directly from the people making the decisions about the future of public services.
Twitter questions
Senior politicians will be on the panel, while the audience will include people with a vested interest in the future of all aspects of life in southern Scotland.
Twitter users can send a question with a direct message to @BBCScotSouth.
The Borders debate will take place on the evening of 13 October at the Tweed Horizons Centre near Newtown St Boswells.
To be part of that debate or to submit a question you should e-mail selkirk.news@bbc.co.uk or phone 01750 724567.
The Dumfries event takes place two nights earlier at the Brigend Theatre in Dumfries.
To join the audience that night or put a question to the panel e-mail dumfries@bbc.co.uk or phone 01387 268008.