Jedburgh bus company faces vehicle cut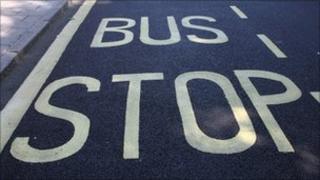 A Borders bus company has been fined £3,000 and had the number of vehicles on its operator's licence cut.
Munro's of Jedburgh was called before a public inquiry in Edinburgh earlier this year after "adverse reports" from a bus compliance officer.
Officers from the Vehicle and Operator Services Agency (VOSA) monitored Munro's routes for nine days last year.
They found that on some routes buses were not running on time and 26% of journeys were deemed "unsatisfactory".
Traffic Commissioner Joan Aitken said it was not the most serious level of non-compliance she had seen but there was no excuse for buses running early.
She said Munro's managers should have monitored the situation more diligently.
Given difficult operating conditions on routes into Edinburgh, because of tramworks and other issues, she decided to treat matters "in a fairly lenient light".
'Learning opportunity'
Ms Aitken also voiced concerns over two wheel loss incidents, one of which went unreported to VOSA.
However, she said she accepted the firm was "embarrassed at that omission" but had sought manufacturer's advice on the possible cause.
It was discovered the over-tightening of wheel nuts and studs had led to the incidents.
"This case illustrates just how important it is for an operator to be certain that the correct values are being used and this case can serve as a learning opportunity not just for this operator but also for any others reading it," the traffic commissioner said.
"It may also be something to which VOSA examiners also alert operators."
Munro's will have to pay the £3,000 penalty by 15 November and the number of operator's discs for vehicles has been cut from 40 to 32.