Illegal Chinese workers found at Peebles restaurant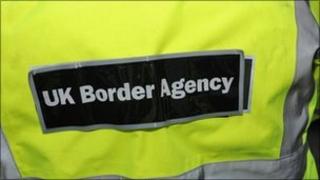 A Chinese restaurant in the Scottish Borders could face fines of up to £20,000 after being found to be employing two illegal workers.
Officers from the UK Border Agency targeted the Lychee Restaurant in Peebles on Saturday evening.
A spokeswoman said that after a status check a Chinese man and woman were found to be working illegally.
She said the woman had overstayed her student visa while the man had an outstanding asylum application.
The spokeswoman said that the woman would be removed from the UK as quickly as possible while the man would report regularly to a police station while his case was concluded.
The restaurant was served with a civil penalty notice for employing the illegal workers.
If the employer is unable to provide evidence that legally required checks were carried out before giving them a job - such as asking for a passport or a Home Office document - a fine of up to £20,000 will be imposed.
Phil Taylor, regional director of the UK Border Agency in Scotland and Northern Ireland, said: "Where there are skills shortages people can apply to come here legitimately.
"If people ignore our immigration laws, we will find them and remove them from the country.
"Any employer who takes on foreign nationals without permission to work in the UK is breaking the law, undermining law-abiding businesses and faces fines of up to £10,000 per illegal employee."