Borders road accident spate sparks police safety plea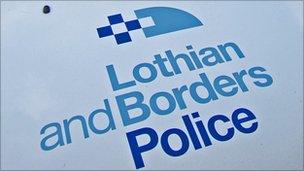 Police in the Scottish Borders have urged drivers to take extra care after a spate of crashes on the region's roads.
A total of 21 separate accidents were reported across the force area in the three-day period from Friday to Sunday.
Six people ended up in hospital after the incidents, some of them with serious injuries.
A spokesman for Lothian and Borders Police said many of the weekend accidents could have been avoided.
Sgt Robbie Noble of the roads policing department said drivers needed to take into account conditions and drive accordingly.
He said the wet weather had affected many routes and some motorists had lost control when trying to take corners.
"My message to drivers is to think about the time of year it is now," he said.
"It is coming into the winter months - it is colder at night and the roads are more damp and slippery in the mornings.
"It is going to take a little time for the surface to dry up and become more sticky so just slow down."
Related Internet Links
The BBC is not responsible for the content of external sites.