Further Dumfries and Galloway Council cut plans studied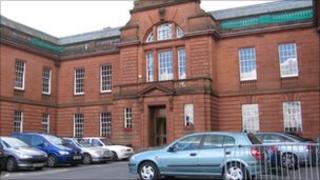 Meetings will take place this week in Dumfries and Galloway to look at ways of cutting spending on social work, planning and housing services.
It is part of ongoing efforts by local councillors to trim about £20m from their budget in the next year alone.
A number of committees have already discussed their spending priorities in light of the situation.
The council has stressed that no final decisions will be reached until the meetings, to be held next month.
The social work department has outlined a number of possible cost-cutting measures.
They include job cuts, reducing agency costs and spending less on home care services.
The planning, housing and environment committee will consider options for slicing about £3m from its budget.
Once again job losses could on the cards.
However, members will also discuss plans to increase charges for long-term housing support, reduce spending on housing projects, cut funding for VisitScotland and the Crichton campus development, as well as increase charges for commercial waste.