Dumfries Theatre Royal fund package seeks support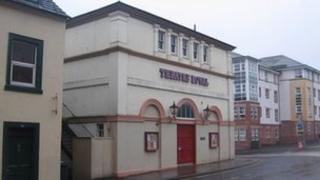 A call is being made for cross-party support for a local authority funding package to safeguard the future of the Theatre Royal in Dumfries.
Councillors will be asked next week to endorse spending £315,000 to carry out works needed to keep the building open.
The historic Shakespeare Street venue was built in 1792 and is Scotland's oldest working theatre.
The local area committee has already backed the spending but it must be agreed by corporate policy councillors.
The building is said to be in poor condition and needs extensive upgrading to ensure its long-term survival.
A £30,000 grant has already been awarded by the Nithsdale Area Committee for urgent roof and heating repairs to prevent further deterioration of the property this winter.
The same committee also backed a motion by Labour councillor, Colin Smyth, which recommends the release of a further £315,000 to extend the life of the theatre for at least another decade.
He is seeking cross-party support to draw the cash from a fund already set aside for theatre development in Dumfries.
He said it would buy the local authority time to consider the long-term options for performing arts in the town.
The funding plea will be considered next week by members of the corporate policy committee.