Dumfries and Galloway Council revised cuts total £14.8m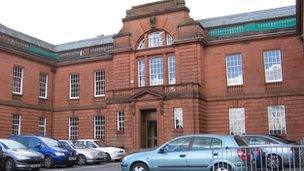 Dumfries and Galloway Council is facing a revised savings target of £14.8m in the next financial year.
The figure - based on the Scottish government's finance settlement - is almost £7m less than first anticipated.
The council said that while it was not as bad as forecast, it was still an unprecedented level of reduction.
The new budget target is based on the local authority agreeing to a one-year Scottish government deal which will limit the spending cut to 2.6%.
Finance officials said it would give the council a degree of flexibility - with service committees having already drawn up options to reduce budgets by just over £20m.
However, they warned that the cuts would remain far in excess of anything the authority had faced before and would inevitably impact on services and jobs.
There has also been concern that limiting the scale of cuts between 2011 and 2012 could result in far greater savings being required in future years.
The latest budget position will be considered by a meeting of the full council on Thursday.
Related Internet Links
The BBC is not responsible for the content of external sites.