Task force plea over Castle Douglas food firm jobs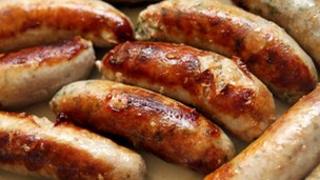 An MP has called for a jobs task force to be set up after plans were announced to close a food packaging factory in south west Scotland.
Labour's Russell Brown is seeking action after Buccleuch Foods confirmed its meat packing operations in Castle Douglas were being moved to Midlothian.
It is part of a merger with rival firm Campbell Brothers.
Mr Brown said it was vital the Scottish government took action to ensure all 35 staff affected were given support.
"We must look at what the council and government can do to create new employment opportunities to use the tremendous talent of these staff," he said.
He said an "extra effort" needed to be made because there were "so few jobs available in the area".
"At the start of the year this is a sharp reminder of the difficulties our region faces," he added.
The two companies have expressed regret that their merger would result in the closure of the Dumfries and Galloway plant.
However, they insisted the plan was "eminently sensible" in a "very competitive sector".