Borders to Edinburgh railway land delay fears dismissed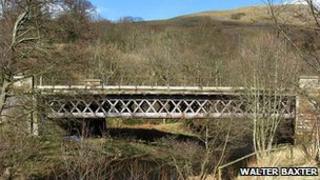 Transport Scotland has said an extended land purchase deadline will not delay efforts to have a rail link between Edinburgh and the Borders open by 2014.
Concerns emerged about Scottish Borders Council's move for an extra five years to buy sites needed for the works.
There were fears it could push back the target date for opening, which has already been delayed.
A Transport Scotland spokeswoman said it remained committed to having the railway operational on schedule.
She said all the land required for the £230m scheme had been acquired.
However, she added SBC had applied for an extension to its compulsory purchase deadline "to acquire access rights to a remaining tranche of land" needed for access points for construction and maintenance of the railway.
"The powers to acquire land are exercised during a period of five years from Royal Assent with the option to extend by a further five years," she said.
"Applying for a further five-year extension enables the successful contractor to be consulted to ensure they have appropriate access for construction and maintenance."
Royal Assent was granted to the Waverley Railway Partnership on 24 July 2006.
Compulsory purchase rights would have run out in the middle of this year but can now be extended until 2016.
"Transport Scotland remains committed to delivering an operational railway for communities in Midlothian and the Scottish Borders in 2014," the spokeswoman added.