Dumfries and Galloway MP flags up inflation impact fear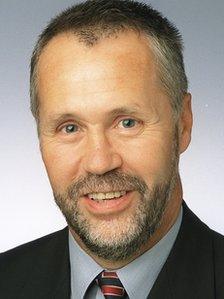 Dumfries and Galloway MP Russell Brown has raised concerns that inflation and rising fuel prices could hurt the region's economy.
UK Consumer Prices Index (CPI) annual inflation rate rose to 4% in January.
Mr Brown said the increase, combined with rising petrol prices, could hit the area particularly hard due to its rural nature and low wages.
He said the cost of fuel was a major concern with a family car "a necessity not a luxury".
"One of the ways in which it impacts even greater in our own area is because we are very much a low wage economy," he said.
The second issue of concern to the Labour MP is the "pretty poor public transport provision" in some parts of the region.
"People really are tied to their family cars to get about to go to work, to conduct any sort of business or to go shopping," he said.
"It is a necessity not a luxury.
"I do worry that with inflation up as it is that will impact even more on those household incomes."