Court quashes fatal heroin injection conviction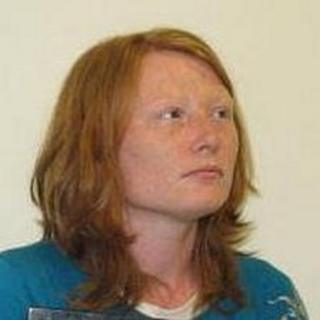 A woman who was jailed for four years for killing a friend by injecting him with heroin has had her conviction quashed after a Supreme Court ruling.
Judges at the Court of Criminal Appeal in Edinburgh also rejected a Crown move for a retrial in Fiona Campbell's case.
Ms Campbell, 34, was found guilty last year of the culpable homicide of Daniel Coates at his home in Henry Street, Dumfries, in 2007.
Ms Campbell, of Lockerbie Road, Dumfries, had denied the offence.
She was later jailed by judge Michael O'Grady QC but after serving three months of the prison sentence was freed, pending an appeal against her conviction.
Part of her appeal followed from the Cadder case where the Supreme Court in London outlawed police questioning without a lawyer present as being incompatible with the European Convention on Human Rights (ECHR).
Advocate depute James Wolffe QC told the Lord Justice General, Lord Hamilton, sitting with Lord Eassie and Lord Brodie, that the Crown conceded the appeal on the Cadder ground, but sought authority to bring a new prosecution.
Mr Wolffe said the jury at Ms Campbell's trial had been directed that without the interview there would be no corroboration of the essential fact that she had injected the deceased.
But he said it appeared the trial judge had second thoughts on whether the interview was essential for sufficiency of evidence.
The judge said in a report to the appeal court that in his view even if the contents of interviews were excluded, the Crown would still have had sufficient evidence to proceed.
Defence counsel George Gebbie said: "The fact is the evidence of the injection only comes from the interview."
Mr Gebbie said testimony in the case showed that the cause of the death of Mr Coates, 49, was a combination of drugs and alcohol.
Lord Hamilton said the judges would allow Ms Campbell's appeal against conviction, but refuse the motion for a retrial. He said: "We are not satisfied that it has been demonstrated that there truly is a sufficiency of evidence."
Mr Coates, a heavy drinker, had been strongly against drugs until a few weeks before his death. Drug user Ms Campbell knew him and had stayed at his home on occasions.
Following the death of Mr Coates, Ms Campbell was interviewed by police without a solicitor being present.
Mr O'Grady said that during one interview she explained she had recently stayed at Mr Coates' flat for periods and was there on the day of his death when she helped him inject heroin. She gave him no more than 30mls.
But later she accepted that she was present when he overdosed and she had injected him on a second occasion.