Hawick knitwear firm Peter Scott to take on 20 staff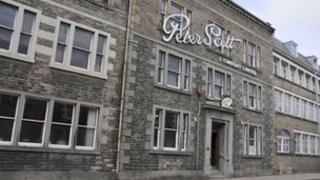 A Borders knitwear firm which went into administration last year, before being taken over by a duffle-coat maker, is to take on an extra 20 staff.
Peter Scott, based in Hawick, was left with a skeleton staff of just 15 when it was taken over by Gloverall in July.
The firm, which now has 50 employees, said it planned to increase that number gradually to more than 70.
The company is anticipating orders of more than 100,000 units for its autumn/winter collection.
It has made a radical change in layout to improve efficiency and has been running at almost maximum capacity recently, the firm said.
John Lamont, Conservative MSP for Roxburgh and Berwickshire, welcomed the new jobs.
He said: "Peter Scott has been an important part of the town for well over a century and its downfall last year was a devastating blow to the community and those who lost their jobs.
"I am pleased that the firm now seems to be on the road to recovery. I hope that this announcement will allow Peter Scott to continue to build a strong future for the workforce.
"These additional jobs will be a welcome boost to the town at a time when the lack of employment is one of the major issues facing the town."