Jedburgh faces rival supermarket bids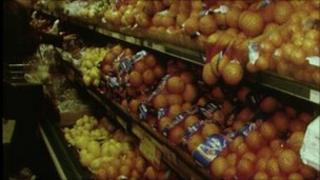 Fresh store wars could be about to erupt in the Borders.
Two developers have lodged separate planning applications for supermarkets in Jedburgh.
A new application for a large food outlet on a brownfield site in the town has come less than eight months after a separate bid was tabled for a neighbouring site.
Last year, Sainsbury's won a protracted planning battle with Tesco to open a supermarket in Kelso.
Scottish Borders Council chose Sainsbury's as preferred bidder for the land at Pinnaclehill in Kelso, having previously agreed a deal with Tesco in 2008.
In Jedburgh, developers have applied for planning permission to create a 2,322 sq m store on a brownfield site at Bankend South Industrial Estate.
The application was made through the Edinburgh office of planning and design consultancy firm Barton Willmore.
The proposed site sits less than half-a-mile from the former Oregon Homes factory, which is already subject to a planning application for a 1,300 sq m supermarket by Kent-based Sheppy Industries.
A decision on the Sheppy bid is expected within the next few months, while this latest application will not be considered by the planning committee until the end of the year at the earliest.
Jedburgh currently has two Co-op outlets.