Dumfries special school praised by inspectors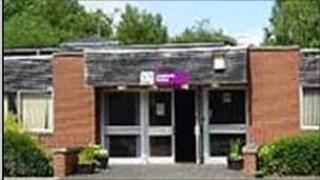 Education inspectors have heaped praise on staff and parents for improvements at a special school in Dumfries.
Standards at Langlands, which caters for pupils with profound and complex needs, came in for sharp criticism following a review in 2008.
But a new follow-up report said the school had now been transformed into a calm, stimulating environment.
Her Majesty's Inspectorate of Education also said there was a strong focus on learning and achievement.
Head teacher, Elizabeth Watson, was singled out as the inspiration for the changes.
In 2008, inspectors rated Langlands as "unsatisfactory" or "weak" in 11 out of 14 key categories, finding weaknesses in meeting learning needs, making improvements in performance and the involvement of staff in the life and work of the school.
A follow-up visit in 2009 found an "effective start" had been made to addressing the issues raised in that report.
In the latest findings, the inspectorate said the school - which caters for young people aged 12 to 18 - had improved "significantly" since the original inspection.
It added: "Young people are now motivated by higher quality learning and are achieving more.
"The quality of learners' experiences, their achievement, the school's approaches to meeting learning needs, the curriculum and planning for improvement are now at a satisfactory or better level.
"As a result, we will make no further visits in relation to the inspection report of October 2008."