Post office overcharging found in Dumfries and Galloway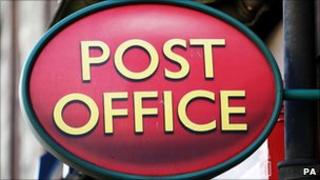 Post offices in Dumfries and Galloway have been caught overcharging customers in a test purchasing campaign by trading standards officers.
Officers posted items at 10 offices across the region, and found two charged more than they should have.
One post office overcharged by 134% for a letter that should have cost 41p.
Officers also found a number of post offices had no price information available for customers and many did not have templates to check tariffs.
Roger Grant, chairman of the council's planning, housing and environment committee, said consumers relied on post office counter staff to ensure that correct postal charges were made.
He said: "Many of the instances of overcharging found were due to counter staff not correctly weighing or measuring letters or parcels.
"We are urging all post offices to ensure that they follow the correct procedures to calculate postal charges in order to avoid overcharging.
"Also pricing information and templates should be readily available so that customers can check postal charges themselves."