Dumfries and Galloway emergency planning funds concern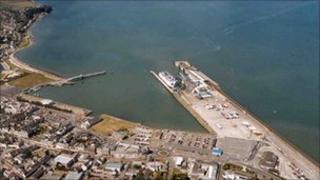 Concerns have been raised about the future of major emergency planning events in Dumfries and Galloway in light of cuts in public spending.
The issue has been identified in a review of a simulated shipping accident conducted in Loch Ryan last year.
More than 500 people were involved in the two-day multi-agency exercise Operation Equinox.
Deputy Chief Constable George Graham admitted it would be harder to fund such events in future.
"It is a challenge for organisations, all of us in the public sector, especially as we face reducing budgets and reducing resources," he said.
"It will be a continuing challenge to put the resource into planning and exercising for the potential events that hopefully will never happen."
A report on the operation suggests a number of improvements to procedures including better handling of the media and improved information sharing between services.
However, it also raises concerns about the future of major emergency planning operations.
It suggests that the possibility of more central government funding should be investigated and the option of staging a national training exercise be explored.