Walter Scott historical fiction shortlist announced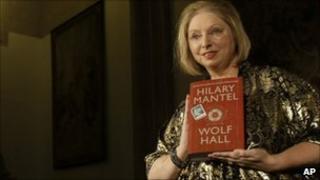 The shortlist has been announced for the second Walter Scott Prize for historical fiction.
The six novels cover imperial Japan, Tudor England, Tsarist Russia, and 19th Century Jamaica as well as turn-of-the-century Ireland and inter-war London.
The winner will be announced in June as part of the Borders Book Festival and will receive £25,000.
Last year's prize went to Hilary Mantel at a ceremony at Sir Walter's former home near Melrose.
The shortlist for the 2011 award is:
The Long Song by Andrea Levy
C by Tom McCarthy
The Thousand Autumns of Jacob de Zoet by David Mitchell
Ghost Light by Joseph O'Connor
Heartstone by C J Sansom
To Kill A Tsar by Andrew Williams
Judges said their criteria in choosing the books had included "originality and innovation, quality of writing, and potential durability".
'Enrich understanding'
Chairman of judges, Alistair Moffat, said: "The Walter Scott Prize has become, in its second year, one of the most sought-after English language book prizes.
"However it is uniquely awarded for historical fiction, a genre which allows as wide and fascinating a range of writing as fiction itself.
"In judging the year's output, our principle is that the books must inhabit the past and enrich our historical understanding, at the same time as changing our perspective on the present."
The prize honours Sir Walter Scott's achievements and his place as one of the world's most influential novelists
It is sponsored by the Duke and Duchess of Buccleuch and the winner will be announced on 18 June as part of the Borders Book Festival.