Annan chemical plant purchase hope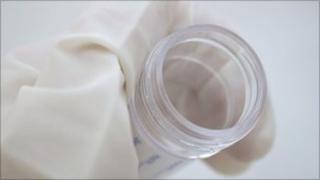 Administrators are negotiating a deal to bring a south of Scotland pharmaceuticals plant back into operation.
RSM Tenon has confirmed Bakhu Pharma is in talks to buy the 154-acre former Phoenix Chemicals site at Newbie.
They would become the third owners of the factory in the past three years.
Phoenix Chemicals received a Scottish government grant of £400,000 to buy the plant in 2009 after Shasun Pharma withdrew with the loss of 86 jobs.
Administrators were appointed to Phoenix on 25 January.
The company had been seeking further external investment but following a period of low sales and operational delays in production had experienced significant cash flow difficulties.
Now Bakhu Ltd has purchased the intellectual property rights belonging to Phoenix and its sister company, Bakhu Pharma, is negotiating the purchase of the Annan site.
Joint administrator Chris Ratten said: "This deal is good news for the future of the business and the jobs the plant supports.
"There has been a lot of interest in the site, and we have been determined to secure a deal that would keep the plant working in some capacity.
"The buyers, Bakhu Pharma, are committed to generating work at the site, and we wish them every success."