Dumfries prank 999 call blitz 'not a joke'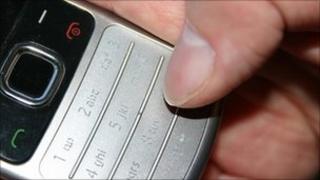 Youths who made more than 40 prank 999 calls in the space of an hour and a half have been condemned for putting lives at risk.
All the calls came from the same number and each time police in Dumfries could hear giggling on the line.
Duty officer David Coull, who was on shift at the time, said it was an unusual incident but one which could have had tragic consequences.
He said the calls could have taken resources away from a real emergency.
The incident happened in Dumfries at the end of last week, near the time of a serious road crash.
"If these calls were made at the same time it could have delayed staff getting to deal with the accident," said Mr Coull.
"It is not a laugh and a joke dialling 999, it is tying up firstly the 999 callers that originally take the call.
"And then when it comes through to the other emergency services like the police, ambulance or fire brigade it is then tying up staff in their control rooms to deal with it."