Scottish Borders care unit public funding appeal plan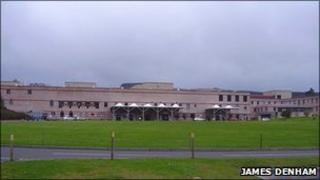 A public appeal is to be made in the Borders for support to help build a palliative care unit part-funded by a bequest from a nurse.
Margaret Kerr, died aged 83 in 2009, leaving more than £500,000 to create a first hospice in the region.
NHS Borders intends to launch an appeal in September to secure the remaining funds required for the project.
It has confirmed the facility, at Borders General Hospital, will be named the Margaret Kerr Unit.
NHS Borders medical director Dr Ross Cameron said: "The creation of the Margaret Kerr Unit will be made possible by securing charitable support to cover the capital costs.
"To date, more than half of the total capital costs have been secured in the form of firm pledges from key stakeholders and partners in the project.
"The remaining sum to be raised will be the subject of a local fundraising appeal in the Borders, scheduled to launch in September 2011 pending board approval of the full business case."
The project will also incorporate the refurbishment of the stroke unit at the Borders General Hospital.