Dalbeattie school project plans debated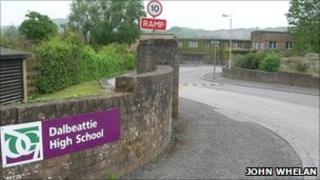 A meeting is to take place in a south of Scotland town to discuss plans to construct a new multi-million pound secondary school.
The Scottish Futures Trust agreed last year to provide up to £7.6m towards the facility in Dalbeattie.
Council members and officials will meet with parent councils, community councils and head teachers of the three schools currently in the town.
They will debate how to progress the plans until funds are released in 2013.
Following the funding announcement, Dumfries and Galloway Council agreed to establish a project board to take the development forward.
This involves investigating what facilities the school could include and how it might operate, as well as associated costs.
A spokeswoman said: "This meeting is the first of many activities that will take place over the coming years and the project board is keen to engage with all interested parties.
"Several events will be held to present proposals to the local community for further discussion and feedback."