Canonbie woodland body discovery still unidentified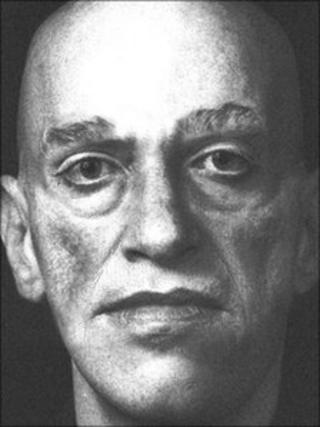 The body of a man found in woodland in Dumfries and Galloway exactly six months ago is still unidentified despite inquiries worldwide.
The man's remains were discovered in the Burnside Plantation near Canonbie on 20 December last year.
The body of the middle-aged man was found by a couple who were out for a walk.
It is thought he may have been there for more than a month before being discovered.
A copy of an Italian daily newspaper was found nearby.
Forensic reconstruction technology has been used to create a computer generated image of the man's face.
He is described as white, about 5ft 9in tall, bald and between 40 and 60 years old.
He was wearing an olive-green safari hat, a tan coloured cord jacket, black trousers and grey ankle boots.
His death is not being treated as suspicious.
Dumfries and Galloway Constabulary has contacted forces across the world but so far the man's identity remains a mystery.