Isle of Whithorn boat fire investigation under way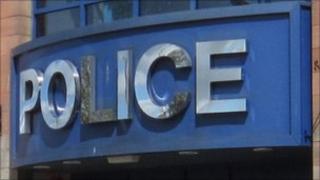 An investigation has been launched into a fire which badly damaged a boat moored in a Galloway harbour on Friday.
Police have issued descriptions of two men they want to question in connection with the blaze.
The alarm was raised shortly before 22:00 after flames were spotted on a fishing boat moored at Isle of Whithorn.
Fire crews extinguished the blaze, but the vessel - the Lowena Mor - suffered extensive damage.
The cause of the fire is being investigated.
Police say they want to trace two men who were seen in the harbour earlier that evening.
One of the suspects is described as about 5ft 9in tall, slim, with mousey brown hair and was wearing blue jeans and a dark jumper.
The other man is said to be slightly taller with short blond hair.
He was was wearing a cream coloured fleece or hooded top, and blue tracksuit bottoms.
Both men spoke with a north east England accent.
Anyone who can help identify the pair is being urged to contact police.