Scottish Borders Roman Catholic school review under way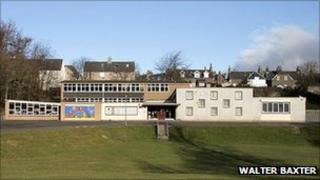 Scottish Borders Council has agreed to carry out a strategic review of Roman Catholic education in the region.
A group made up of councillors and education officials as well as church and parent council representatives will examine the issue.
At present there are four RC schools in the region with about 200 pupils.
Councillor George Turnbull said recruitment problems with head teachers and "varied performance" in inspections meant the review was "very important".
He said he was confident it would ensure the situation improved in the future.
Acting director of education Yvonne McCracken said: "There is no doubt we have been faced with a range of challenges in the delivery of RC education in the Borders.
"This review is an essential part of ensuring we are able to plan for the future of RC education with confidence in the Borders.
"As part of this, we will be making it our absolute priority to ensure everyone has the opportunity to be involved in this review going forward."
Draft conclusions and recommendations from the review will come back to the council for consideration by the end of June 2012.