Nicolas Sarkozy promises Andrew Watt death inquiry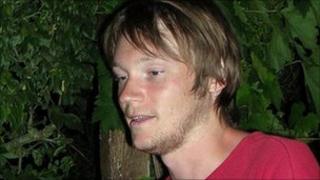 French President Nicolas Sarkozy has ordered an inquiry into the "appalling" behaviour of officials following the death of a young Scotsman.
Andrew Watt, 31, who reportedly died from heart failure, was found dead in Pays de la Loire last year.
His family, from Selkirk, raised concerns about their treatment, a delay in releasing his body, and organs being missing when it was returned.
Now Mr Sarkozy has written to them promising a full investigation.
Following his death, it took three months for Mr Watt's body to be returned to the UK.
His heart and brain were eventually returned after six months.
His mother, Julie Sheppard, was unhappy at the way she was treated in France and wrote to President Sarkozy asking for help.
She has now received a letter from his office offering his "most sincere sympathies".
It added: "He understands the extent of your pain and understands your need for an effective judiciary response.
"You can therefore be assured that your letter has our attention, and that I have notified the minister for justice, and have asked him to examine the circumstances carefully and to notify us on any further developments which may arise.
"You will be immediately informed, as the case continues."
Ms Sheppard said she was delighted to have received a reply.
"We are hopeful that, at last, we might be on the verge of getting some answers," she said.
She hopes the new inquiries will test the initial French conclusion that her son suffered a heart attack related to medicine he was taking for mental health problems.