Dumfries and Galloway alcohol and drug plans prepared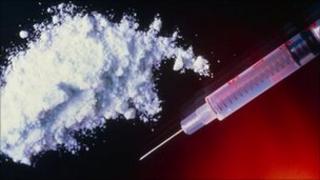 A new three-year strategy to tackle alcohol and drug abuse in Dumfries and Galloway is seeking council support.
The first key element of the action plan is preventing substance misuse through education and enforcement.
The second is a greater emphasis on recovery and helping those with an addiction to access treatment and reclaim their lives.
Chief Constable Pat Shearer, who chairs the alcohol and drug partnership, said the approach was "realistic".
"It is one that really needs to be pushed forward and it is not just about almost standing still," he said.
"It is about trying to encourage people towards recovery."
He said it would provide a "fresh approach" to dealing with the problem by starting from the premise that substance misuse was "not inevitable".
Among the developments on the previous strategy is putting systems in place to record individual progress on their "journeys to recovery".
It will also look to improve therapy provision, create better links with housing services, give additional support to families and increase access to diversionary activities.