Young's Annan scampi site in jobs revival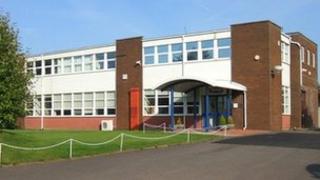 In July 2009 there were just 14 people working at Young's Seafood in Annan.
It was the lowest ebb for a site which just a few years earlier had employed nearly 300 staff at its south of Scotland base.
Fears which had been voiced over its future appeared well-founded.
However, the past two years have seen a turnaround in fortunes which was recognised with the firm being named Seafood Manufacturer of the Year at a food industry award ceremony last week.
Staff numbers in Annan have recovered to 87 and production of scampi at the plant has now reached 1,000 tonnes a year.
The company is currently recruiting more workers and said it was "continuing to expand its workforce".
It is in stark contrast with two major cutbacks which took place about five years ago.
In 2006, the company found itself in the unwanted media spotlight over its plans to ship Scottish seafood to Thailand for peeling before being sold in the UK.
It cost 100 jobs at the Annan plant in early 2007.
Then, shortly afterwards, a major fire hit the Dumfries and Galloway factory and work was transferred on a temporary basis to Grimsby.
The trouble was, it was then decided that it did not make "economic sense" to return the work to Annan and a further 89 job losses were announced.
Dumfries Labour MSP Elaine Murray said at the time that the company had "betrayed" its staff.
It seemed like a firm which had long-standing links with the town might be on the brink of leaving for good.
Instead, it has staged a mini-revival which has been welcomed by the same politician who criticised the company so strongly four years ago.
"I am extremely pleased that there will be additional jobs brought to Annan through Young's factory," said Ms Murray.
"In view of its history, the recovery is very much welcome and I look forward to its continued presence as a major employer in Annan."
Steve Lidgett, operations director for Young's, said the site had been transformed from a "small-scale reception centre" into a full-blown "processing operation" once again.
After the fire in 2007, he said, it had been operating as "primarily a storage site for unprocessed langoustine".
It prompted some to describe it as little more than a giant freezer.
However, a little more than two years ago the firm took the decision to bring processing operations back to the site.
Mr Lidgett said: "Challenged with filling a gap in the market, the site has grown steadily, attracting the best possible employees and building a close community spirit.
"The Annan site is responsible for the de-shelling and processing of a wide range of scampi products.
"Annan has continued to grow in production volumes, against a backdrop of increased raw material costs, and plays a crucial role in helping to sustain our strong market share in scampi."
It is all a long way from the bleak picture which had been painted a few years earlier.
The company still ships some of its seafood to the Far East but anything which lands in Annan remains in the UK.
"All the scampi which passes through Annan is caught, peeled, and processed in the UK," said Mr Lidgett.
And that has brought an employment revival to a town which thought the seafood jobs at the factory might have slipped through the net for good.