Eastriggs pensioner victim of roof repairs claim thief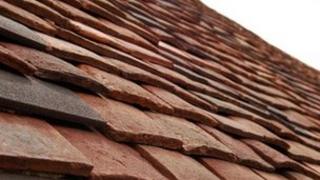 Police have launched an investigation after a "substantial amount" of money was stolen from a pensioner in the south of Scotland.
The incident happened at a house in Pretoria Road, Eastriggs, at about 14:00 on Tuesday.
A man called at the 77-year-old's door claiming the roof of her property needed urgent attention.
He was given access to the house but when he left it was found the money was missing.
The man is described as having short, brown, bushy hair and was wearing grey trousers and a grey jacket.
He drove off in a white van.
Police have appealed to anyone who may have been in the area at the time to get in touch if they saw anything suspicious.
In particular, they want to hear from anyone who may have had a similar call from the man on the pretence of carrying out repair work to their home.
A police spokesman said: "The importance of never letting anyone into your home without seeing some form of identification cannot be over stressed."