Selkirk, Melrose and Kirk Yetholm hostel fate discussed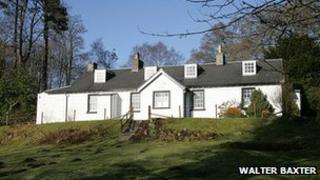 A meeting is being held in the Scottish Borders to discuss plans to shut all three youth hostels in the region.
The region's tourist board, the Scottish Youth Hostels Association and MP Michael Moore will discuss the sites in Selkirk, Melrose and Kirk Yetholm.
The SYHA has earmarked five hostels across Scotland for closure in order to make best use of its resources.
However, tourism leaders in the Borders believe a number of other options could still be explored.
The SYHA confirmed its plans for the three sites in the region in November last year.
They include its oldest hostel - Broadmeadows in Selkirk - which opened in 1931.
However, Colin McGrath, who chairs the Borders Tourist Board, has said he believes there might be opportunities to keep the sites operating.
He is scheduled to meet SYHA chief executive Keith Legge as well as local MP Mr Moore to make that case.
In addition to the Borders sites, the SYHA plans to close two other hostels in Scotland - the 110-bed facility at Arden, Loch Lomond, and a second at Canisbay, Caithness.