Selkirk's Haining Estate mansion 'guardians' in place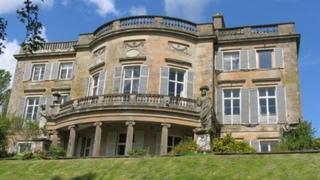 Four live-in property "guardians" have moved into a Borders mansion being converted into a tourist attraction.
Former lawyer Andrew Nimmo-Smith left Haining House in Selkirk to the local community following his death in 2009.
He left his historic home to be used for the "architectural, cultural or historical" benefit of the community.
Now The Haining Charitable Trust has used Ad Hoc Property Management to find specially-trained people to stay in the building and protect the site.
Susan Edington, of the HCT, said it was an "invaluable service" while work went on towards regenerating the estate.