Dumfries and Galloway pub owners briefed on drug impact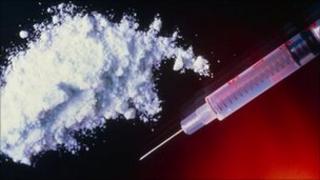 The impact of alcohol and drug misuse has been explored at a special seminar for pub and club owners in Dumfries.
It was the first of two such events being hosted jointly by the local licensing authority and Dumfries and Galloway Constabulary.
The second will be held in Stranraer in a week's time.
The seminars have been organised to provide publicans with an opportunity to consider the wide-ranging implications of substance misuse.
Licensees heard from a number of expert speakers - all with a direct involvement in either trying to tackle drink or drugs abuse or dealing with its consequences.
Dr Peter Armstrong, who is a consultant at Dumfries Infirmary, was lined up to talk about the impact of drink and drug-related casualties on accident and emergency services.
The links between substance misuse and violence were explored by Det Ch Insp Graham Goulding, along with speakers from the Security Industry Authority.
Current drugs trends were also discussed and local public health experts spoke about the wider implications of licensing and alcohol consumption on the NHS.