Dumfries and Galloway caravan VAT plans impact concern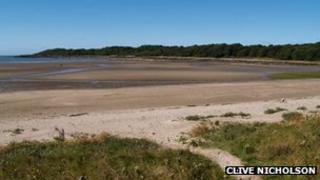 A holiday park operator in southern Scotland has raised concerns over plans to introduce VAT on static caravans.
Tom Gillespie, of Gillespie Leisure, which runs four sites on the Dumfries and Galloway coast, said it could have a significant impact.
From 1 October 2012, the 20% sales tax will be levied on static caravans, which are currently VAT-free.
The UK government said the move would bring sales of static caravans into line with mobile ones.
The proposals emerged in the recent budget announced by Chancellor George Osborne.
Mr Gillespie said the increase could have an affect on tourism in the region by putting a "competitive" holiday option "out of reach" for some people.
He added that it could have a knock-on impact on the wider economy with the owners of static caravans providing a source of income for local shops and services.
He said the industry had successfully fought the VAT proposal before and would again attempt to force a rethink.
However, the Treasury has said it wants to address "borderline anomalies" and close loopholes in the VAT system "to prevent avoidance and ensure compliance".